Sponsoring a Team
The heart of the experience of this course is an industry-sponsored project in which students get the opportunity to work on real world challenges provided and mentored by corporate partners. This has been a very popular course over the years and is growing steadily. It has provided our students with the chance to work as a team to solve all aspects of an engineering problem from concept, prototype, testing and deployment. It has benefited our corporate partners by giving them the opportunity to work with the students, observe them solving these challenges in a logical manner, and creating potential interns or future employees. Participation also allows for a very visible corporate presence on the UC Santa Barbara campus.
Alcon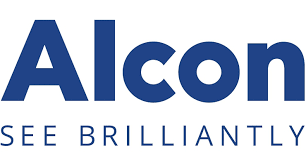 Alcon is the global leader in eye care, dedicated to helping people see brilliantly. With our 70-plus-year heritage, we are the largest eye care device company in the world – with complementary businesses in Surgical and Vision Care. Being a truly global company, we work in over 70 countries and serve patients in more than 140 countries. We have a long history of industry firsts, and each year we commit a substantial amount in Research and Development to meet customer needs and patient demands.
Appfolio

AppFolio creates easy-to-use, web-based software that helps small and mid-sized businesses improve their workflow so they save time and make more money. Appfolio was founded by a team of technology leaders with many years of experience developing applications that are built for small and medium sized business. Their Chief Strategist, Klaus Schauser, was responsible for creating Citrix GoToMyPC and GoToMeeting – two award winning web-based collaboration solutions that generate over $400MM annually. Jon Walker, their CTO, has been a founding member of multiple successful start-up companies that were eventually acquired. He is considered a pioneer in the area of data migration and was responsible for creating advanced migration software that has been deployed to over 40 million computers worldwide.
Invoca

Invoca helps the modern marketer optimize for the most important step in the customer journey: the phone call. With Invoca's Call Intelligence platform, marketers can get granular campaign attribution to understand why customers are calling, gain real-time intelligence about who's calling and analyze what's being said in conversations. Marketers can put this data to work directly in the platform by automating the ideal customer experience before, during and after each call. With an ecosystem of over 30 technology partners, marketers can inject call intelligence into their existing technology stack, giving them the ability to orchestrate a true omnichannel customer journey.
LogMeIn

Simplifying how people interact with each other and the world around them to drive meaningful insight, deeper relationships and better outcomes for all has helped LogMeIn grow to become one of the world's top 10 SaaS companies with a leadership position in every one of our markets. With a platform that supports tens of millions of daily users, over a billion customer interactions and twenty billion voice minutes per year, we have not only capitalized on but helped invent the modern way of working – flexible, dispersed, mobile, efficient and productive. Our easy-to-use products are adopted by professionals and leveraged by small to medium-sized businesses the world over who are looking for increased insight into their customers' journeys, simpler internal and external collaboration, and a more empowered workforce.
AgMonitor

AgMonitor provides a farming decision-support tool that leverages machine learning to solve practical problems in agriculture. It is perfectly suited for growers who want to increase their profit margins and pass a sustainable farm onto the next generation.
Novacoast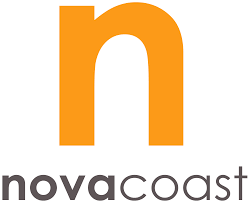 A uniquely positioned IT services and solutions company, Novacoast is less defined by their broad range of expertise and services than by a perspective rooted in their cooperative environment of adaptable problem solving. Beyond security specialists, software developers or network engineers, they are guides, allies, and problem solvers. From implementation services, license fulfillment and technical training to software development, staffing services and custom or emerging solutions, Novacoast is an experienced and comprehensive IT business resource empowered on every level by our flexible and fearless perspective.
QAD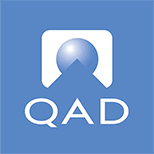 QAD Inc. is a software company that provides enterprise resource planning (ERP) software and related enterprise software to manufacturing companies. The company has customers in over 100 countries around the world.
Teladoc Health

Teladoc Health, Inc. is a multinational telemedicine and virtual healthcare company. Primary services include telehealth, medical opinions, AI and analytics, and licensable platform services. In particular, Teladoc Health uses telephone and videoconferencing software as well as mobile apps to provide on-demand remote medical care. Billed as the first and largest telemedicine company in the United States, Teladoc Health was launched in 2002 and has acquired companies such as BetterHelp in 2015, Best Doctors in 2017, and Advance Medical in 2018. It trades on the NYSE and in 2019 was active in 130 countries and served around 27 million members.
Well Health

WELL is a fully integrated patient communication platform that enables enterprise health systems, private practices, and vendors to communicate with patients securely across any channel, including text messaging, email, telephone, and Live Chat. With WELL, patients receive all of their healthcare communication from one trusted source — their provider. The platform empowers service representatives to seamlessly converse with patients in real time, ensuring patients feel heard while driving staff efficiency and increased revenue. Founded in 2015, WELL is based in Santa Barbara, California and was recently rated #1 highest rated and #1 easiest to use Patient Engagement Software by G2 Crowd. WELL serves many of the country's leading health systems and powers best-in-class experiences for more than 7,000 healthcare professionals and 5 million patients nationwide.